3 tags
Who cares? Tweet @AmwayUS @freethechildren, tell them how you made a difference and you could win $10,000! Go to bit.ly/YAHpJH for details. #AmwayWCC View more on WhoSay »
Jungle | Fires
Played Room 5 tonight & I'm crazy about them & I can't wait for their record to come out & you all have to love them like I do & I know you will.
"Vomit" by Girls
It's like if Portishead and Nirvana had a baby. That went to camp in Guns N Roses territory.
Picture Parts
Broken people painting, to them, whole pictures which are all messy parts of the same important story, picture parts all based on limited vision but this common inherent feeling of 'greater' and elusive knowledge of 'whole', almost a nostalgia of a foreshadowing sort. See, it seems sparked by the collective memory, remembrance of things they've never done, and...
Ivy Levan →
repeat.
Summer Summary
"Whole Lotta You" -A Rocket To The Moon "Is Your Love Big Enough?" -Lianne La Havas "On Top Of The World" -Imagine Dragons "TipToes" -Jayme Dee "The Diamond Church Street Choir" -Gaslight Anthem "Now Is The Start" -A Fine Frenzy A Rocket To The Moon is audibly vibing Nick Santino's affinity for folk; they're chasing wild & free summer jams through a cool filter of cozy earthiness....
Varúð →
this morning's fog was burned away by the latest collaborative art video in Sigur Ros' Valtari Mystery Film Experiment, featuring the work of NYC photographer Ryan McGinley. "This piece is my poem to New York City. I wanted to bring a childhood innocence to the streets, through a character whose own light and wonder effects the world around her. I'm always interested in...
but WHY
would The Hush Sound finally go back on tour… [yayyyyyyy!!] AND NOT COME TO CALIFORNIA?! oh.. so many feelings. none of them good. this is like a thing. it's a thing, that happens wayy too often. is it just me or have you experienced this tragic misfortune? favourite band; announcing long-awaited tour dates; farthest possible venues from you. MY CREYS.
Migraine
"Am I the only one I know waging my wars behind my face & above my throat? Shadows will scream that I'm alone, but I know we've made it this far, kid." |-/ Throughout the course of teenagehood [of which I have less than 10 months left… bizarre.], your mental concept of situational proportions play ebb and flow ratio tricks on your heart. The little daytoday...
Somewhere Only We Know →
One of my favourite songs, and one of my favourite channels for a while. The lighting, the directing, the performances, and those harmonies that stole the track… testament to a very talented group of people. with real vision and genuine musicality. breathtaking.
That Gotye Song →
click this to be guilty as charged: →
"The Lion, The Beast, The Beat"
by my favourite, Grace Potter & The Nocturnals, live on VH1 Storytellers RIGHT NOW. unreal. I was so stoked when they streamed her self-titled record, I had it memorized before the pre-order downloaded into my library. when I got my physical copy, I basically spun a hole in that cd in my old Mustang. I freaked out when I got tickets to see her at the House Of Blues, & had insanely high...
placebo?
I haven't touched my acoustic in a while. I haven't been able to finish a song in even longer. delicious inspiration. is it okay that it lives in my mind? I don't mean imagination; I have no shortage of that. or writing a story for the sake of creating a story. and I don't mean embellishing truth. I'm positive it's literally all in my mind. but we can trick...
it's not the first time I've written about...
and it wont be the last. something about the dark places in the sky where the moonlight is not just draws the words from my insides. i think they were harboring somewhere under my ribcage, and got stuck in my throat on the way out. but out they swim, into the room that feels like a night breeze, despite all the wool. they swirl around, and some of them strike my eardrums, and they find each other....
it's this sleepless hybrid
of jetlag & insomnia. and it's probably wrecking my tomorrow. I've been lying in bed for about three hours, after lying on the couch for two. I have to get up in four. apparently I really don't care. as is evident by my timezoneless tweets and blog ramblings, I'm an insomniac anyway. now we know that traveling 15 hours back in time is fuel on a open-eyed fire. oh,...
whilst out to dinner, conversation...
as it does, ensued. and it turned, as it does, to music. guys, I've been writing this blog for two years. making playlists, after mixing CDs with my Windows PC, after physically recording mixes on cassette tapes. I should seriously know what music I like. So at dinner, I was asked what I listen to; what I listened to growing up. My mind completely stalled. Incredulously searching my mind...
HOLD
"Awake My Soul", awoken. →
Mumford & Sons has such a deliciously gritty folk sound, but their songs have an etherial undernote to them. covering them is a task, unless you make the song yours and sing your own heart into it. Cooper & Gatlin have such beautiful spirits. he has a mellow tone and a gorgeous falsetto; she praises wholly, and like a bird. the tone of this is joyous, bright, almost a different song. but...
I Used To Knowwwww
remember last fall, 8 months ago? remember my "Some" blog, where I posted "Somebody That I Used to Know" by Gotye feat. Kimbra on the playlist? remember me tweeting it a couple days later? then remember last month when it was covered on Glee, done on the Voice, performed on SNL, & topped the single charts worldwide, & everyone started to love it? okay, now, up on...
oh, well.
I've been writing lately. a lot of little things. it's been all over the place. sprawled and tucked in three new journals, at a tragic attempt to compartmentalize. and hey, I usually only post wordstories and playlists that have been particularly crafted. oh well. guess this is an 'oh well' blog. guess this is an 'oh well' week. all sorts of things have been...
Le Swoon!
Look what haircut boys went and did: http://youtu.be/t7sdDUffcQQ everyone & their cousin's covered this song, but this is one of my favourites. why? because it has four things I'm a fan of: 1. beauteous cinematography 2. dudes singing chick's songs, [or vice versa]. 3. interesting, but not distracting, production & 4. personalized belt buckles. also, get a load of my...
here are four well-dressed, supercute guys jamming a mashup on the red line. I can handle Boston. View more Debby Ryan on WhoSay
of all the things I want to say to you,
right now, it's mostly…. I hate that you deleted your Tumblr. [lol, but srsly.] I still feel you, you know. you're still here. sometimes I let my bangs fall in my eyes cuz I know it pisses you off, but I like when you brush them away. except now they stay there. I hold my own hand cuz I can't stand feeling the echo between my fingers. I'm talking to the you I...
musiclover98765 asked: Thoughts on Lana Del Rey? She's gotten a lot of critical backlash, but she's seriously my cup of tea to say the least. (Sorry if you've answered this before, I just now came across this flawless blog).
the men: →
two of the best, together. things were good.
"...to enter into that joy." →
also awesome on Vimeo: http://vimeo.com/37710421 Breanne Duren covering the Black Keys. +riding a bicycle. bluesy, but precious. http://vimeo.com/38975297 Jungle Fires is brand new + needs to produce their EP stat. pure, but raw.
1 tag
Uke SuperBass Magic →
get a load of this chicadee with her uke. fun, unexpected, and completely true. #music
I've been trying to figure out a way to put into words what's been on my mind, but I just keep coming up with you.
It Is What It Has Become
sometimes, even though it's not a happy one, you have to accept an ending. and you can't see it as giving up. you can't. I can't. you'll never be resolved, and you can't see it as unfinished, or you won't heal. I think you have to accept that, while it's that it's not what you thought it'd be, it became what it did, and took you with...
"Here's to the crazy ones,
the misfits, the rebels, the troublemakers, the round pegs in the square holes …the ones who see things differently — they're not fond of rules, and they have no respect for the status quo. …You can quote them, disagree with them, glorify or vilify them, but the only thing you can't do is ignore them because they change things. …They push the human race forward,...
that awkward moment...
…when you haven't seen We Bought A Zoo because you don't get out much, but you bought the soundtrack because Jónsi scored it and he can pretty much do no musical wrong by you, so even though you act for a career and should probably care more about the actual viewing of a movie, you're pretty content having solely heard the story by way of an Icelandic beast's amazing...
chumbukkit asked: Okay, now please, don't be annoyed with me if you see my name appear in your ask box more than once or twice. But every time I read your blog (just made the mistake of doing that now) I feel all inspired and empowered and now I'm sitting here in my bedroom in Toronto and looking out into the midnight sky and dreaming about something more and - goodness me, what am I supposed to do about...
smilewhileyousing asked: Hi. I really like reading your blog because you make me realize that everyone thinks weird and wonderful things about the universe and music like I do. It's made the world a much prettier place :)
-roadtrip-deactivated20120804 asked: I think that you are an amazing writer. Reading your posts makes me want to go out and live life to the fullest. Kudos to you.
"Nobody said it was easy.."
the laughter rings through the wooden restaurant, like we were the only ones in there. we very well could've been if you asked us. silence fills our dwindling smiles; joy fading to mellow from the shared laugh just a moment ago. down to my hand, tucked inside his, he spoke in a voice from which the laughter's now faded, "do me one favour, love?" captivated by his shift, I...
dear Ed Sheeran,
you can cover Skinny Love anytime. for serious. Birdy, you too. but Ed, not only do I appreciate the ginger-ness of your nature, your vocal chords are a delicious sort of lovely. also, your Wonderwall cover… !!!!!!!!!!! okay, thanks.
Somewhere Only We Know
we could go away together. why don't we stay in together? we'd acknowledge that we haven't seen the dark places, & we acknowledge that that's fine, cuz there's something shadowy about the lightness that tells me that for that moment, I know what I need to know. so why can't we hide from the world together, & be so ourselves that we don't even feel...
half-smile
mellow out, with a little charge in your spirit. grin a little, will ya? "I Turn My Camera On" -Spoon "We're Okay" -The Rescues "Penny & Me" -Hanson "Truth" -Alexander "When I'm Gone [bonus track]" -A Rocket To The Moon "Synthesizers" -Butch Walker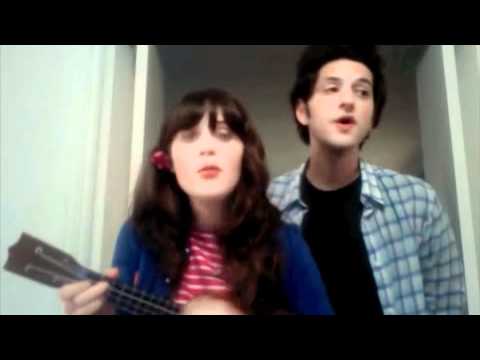 "...just falling stars on silver screens." →
polaroids of typewriters
I got one in the post the other day, in a red & blue striped air-mail envelope. I sent one back, in a letter I typed on that typewriter. I was mailed nostalgia with no strings on its wrists. I reminisced on a time that I didn't exist in, for a life that wasn't mine. daydreams are quite nice. now if this life… a life of photographs in weathered envelopes & smudgy letters...
"How Long Has This Been Going On?" →